Welcome to Earthshine Massage & Bodywork!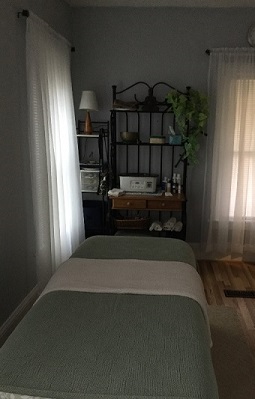 With over 15 years of experience, I have brought much joy to my clients. Helping them to find their bliss and a better state of health, has brought me much joy knowing I am able to help others. I thoroughly enjoy my work & I look forward to working with you. Lets work together to meet your health, emotional and physical goals!
Massage has many benefits and I will do my best to serve the best interests of my clients at all times and to provide the highest quality service possible. So, do not deny yourself any longer, see what massage can do for you!
Kerin Reed, B. S., LMT
State of MI License #: 7501001846
ABMP Certified Massage Therapist